Board of Directors
The Middle Fork Willamette Watershed Council Board of Directors is composed of local stakeholders who represent the diverse interests of the Middle Fork Willamette Watershed. Each of them lives, works and/or plays in the basin. (Board members pictured above: Duane Bishop, Jesse Jones, Chandra LeGue, Kevin Tuers and Sarah Varble.)
MFWWC Board
Contact
Representing
Kevin Tuer

s

, President



Timber Representative
Sarah Varble, Vice President
Member-at-Large
Jesse Jones, Treasurer
Member-at-Large
Barb Hazen, Secretary
Outdoor Recreation Representative
Chandra LeGue
Environmental Representative
Duane Bishop
Adviser, Middle Fork Ranger District
Greg Barrowcliff 
Adviser, U.S. Army Corps of Engineers
John DeLuca
Adviser, BLM Wildlife Biologist
Vacant
Member-at-Large
Nathan Keffer
Member-at-Large
In March we will hold our annual board elections. You are an eligible voting members if you have attended a meeting or event in the last 6 months.  So if you have attended the Floodplain Science Pub in Oakridge, Mushrooms of the Middle Fork, or the Dorris Ranch Planting Celebration you are eligible. Or if you have attended any of the Board of Directors meetings themselves you are also eligible to vote. Check out our candidates below and we will see you in March!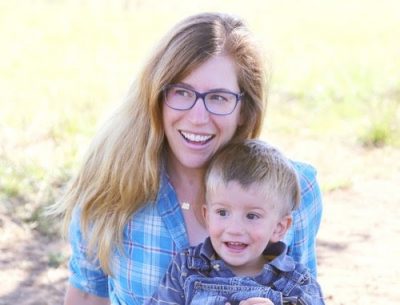 Sarah Varble, Vice President
Hometown: Terre Haute, IN
Current City: Pleasant Hill, OR
Job/Company: New Products, Fall Creek Farm & Nursery (I work with the breeder at Fall Creek, and external breeders from universities and private industry, to commercialize new blueberry varieties and introduce them to the market).  Owner/Operator, Gnarled Oak Farm (https://www.gnarledoakfarm.com/)
Education:
B.S., Horticulture, Purdue University
MBA, Indiana State University
PhD, Environmental Resources & Policy, Southern Illinois University – Carbondale
Extracurricular Activities: Spending time with my family (Husband – Kevin, and 2 kids – Finn (8) and Pike (3)), running, gardening, cooking, farming
Why I'm interested in becoming a board member:  Watershed health and management were an integral part of my PhD. While conducting research in a large watershed in Iowa (primarily agricultural, but with an urban/rural interface), I became more and more interested in the management of watersheds from a grassroots level. During this time, I realized the impact a watershed council can have on the sustainability of the watershed. I no longer conduct research, but am have a profound reason for caring about the health of the Middle Fork Willamette Watershed: I live, work, and recreate within the watershed. Participating on the board would also help to provide personal fulfillment and allow me to give back to the community and environment. 
Nathan Keffer, Member at Large
Hometown: Southwestern Pennsylvania
Current City: Eugene, OR
Job/Company: Partner Agency Services Coordinator, FOOD for Lane County. Nathan collaborates with a broad network of partner agencies to help alleviate hunger in Lane County while seeking to improve access to healthy food for people in need. He has previously worked in emergency preparedness at the University of Oregon and the American Red Cross, and enjoyed a brief stint working in a wine cellar in the Willamette Valley. 
Board Service: Nathan also serves on the Board of Directors for Positive Community Kitchen and the Family Self-Sufficiency Advisory Board at Homes for Good.
Education:
B.A., History, Ohio University 
Extracurricular Activities: When not at work or in the woods, he can be found cross-country skiing, cycling, gardening, experimenting with fermentation, or playing Ultimate frisbee.
Why I'm interested in becoming a board member:  His desire to conserve healthy forest, water, and wilderness led him to the watershed council, where he seeks to connect people and organizations to the Middle Fork watershed.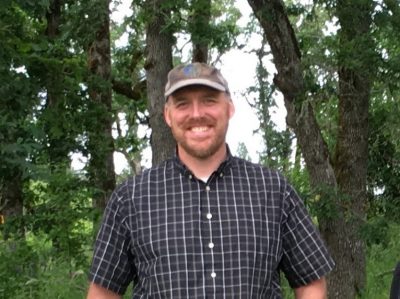 Jesse Jones, Treasurer
Hometown: Corvallis, OR
Current City: Pleasant Hill, OR
Job/Company: Civil Engineer, City of Springfield. Jesse leads the City's Mill Race restoration efforts.  He also manages a variety of capital construction projects, and has been doing so for the City of Springfield for eleven years, focusing primarily on projects that promote cleaner storm water or improve water quality. Jesse has considerable experience working with diverse groups of people.  He has worked with developers, engineers, planners, architects, stakeholders, citizens, contractors, and staff from a variety of government agencies including the Army Corps of Engineers, Oregon Department of Fish and Wildlife, Oregon Department of State Lands, and Willamalane.
Education & Accredidation:
B.S., Environmental Engineering, Oregon State University
Licensed Professional Civil Engineer in the State of Oregon

Extracurricular Activities: Jesse is an avid kayaker, canoeist, potter, and Ultimate Frisbee player. Jesse spends a lot of his time on his 10-acre farm in Pleasant Hill with a pond, wetlands and a seasonal creek.
Why I'm interested in becoming a board member:  Jesse desires to serve on the Board of Directors to protect and improve water quality and habitat throughout the basin.