Spring education campaign
As part of our Watershed Education Program, the Middle Fork Willamette Watershed Council provides outdoor education that wouldn't otherwise be provided to our students. This Spring we are launching a fundraising campaign to help fund this program and to ensure that this quality programming will stay in our schools throughout the 2018 school year.
help us reach our goal of $10,000!
your donation today will bring quality lessons into the classroom and kids into the field
Your support now will:
Help fund the 2018 Eggs-to-Fry program, which is currently not funded for the 2018 school year
Continue to bring quality lessons into the classroom that support current curriculum and nurtures the student science experience
Provide programs that integrate art, science, and literature in the classroom
Allow us to coordinate field trips and help get kids outside
Create programs that help to build career pathways in our communities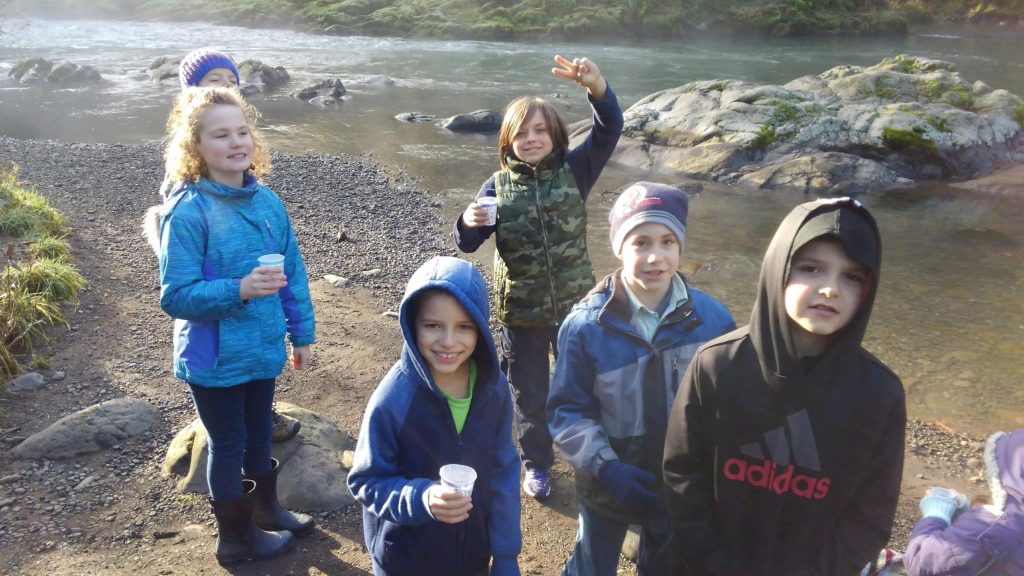 "As a teacher, field trips are WONDERFUL but they take quite a bit of time to organize. Field trips offered through WEP are planned and ready to go, all I have to do is get the students to the field trip site!"
"This amazing program has been vital in helping our 4th grade students to better understand the environment in which they live as well as how to protect and preserve it for future generations to come."
"The watershed council has helped science come alive for my students."
"The greatest benefit of the classroom lessons and field trips offered through the WEP (Watershed Education Program) is simply the opportunity. With teacher's having so much on their plates these days, time to plan these quality lessons and field trips is non-existent. To top it off, funding is lacking for basic school supplies, you can forget multiple field trips. WEP provides our students opportunities they would not otherwise have."
Experience a day in the life of our students as they experience a field trip run by the Middle Fork Willamette Watershed Program. Join our students as they release the fry they raised in their classrooms thanks to the Eggs-to-Fry program.